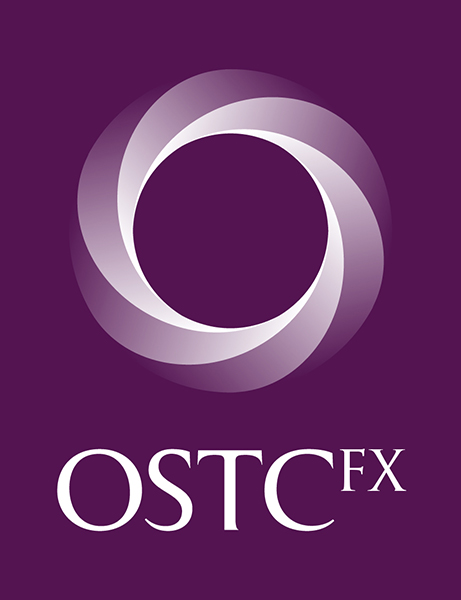 WELCOME
OUR AIM IS TO PROVIDE A TRANSPARENT AND PERSONALISED SERVICE TO OUR CLIENTS
Established in 2012 as part of the OSTC Group, OST( FX addresses the uncertainty surrounding the volatile currency markets. OSTC FX offers our clients specialised foreign exchange services with an emphasis on trust and transparency, something which is often neglected in the market. OSTC FX are consistently responsive to your individual needs and offer you our expertise and up-to-date market information.
With OSTC FX you will be allocated a dedicated account manager who will work to assist you in the full management of your currency exposure throughout the process. As a company, we pride ourselves on our investment in people, risk averse process and growing service opportunities on both a corporate and personal level.
Michael Shirley
Managing Director
TRANSPARENCY
IT IS OUR POLICY AT OSTC FX TO OFFER TRANSPARENCY FOR ALL OUR CLIENTS
We are always on hand to answer any questions relating to your currency exposure. Our account managers will work with you to help manage your risk and grow your business. As part of our service we offer;
• Free audits on your past transactions • No obligation quotes • Guidance on your currency exchanges
CONSISTENT SPREADS
We agree a set spread with you for all your trades. We maintain that spread and there are no hidden costs to any trades. We strive to be the leading currency exchange provider for our clients.
MARKET ORDERS
WE ARE ABLE TO HELP YOU IDENTIFY THE MOST COST-EFFECTIVE WAY TO CHANGE YOUR CURRENCY
At OSTC FX, we take the time to understand your business. This enables our dealers to help you devise the most effective strategy to manage your foreign exchange exposure.
SPOT CONTRACT
The most simple and straightforward tool available; a spot contract provides you with the exchange rate on the day, with the exchange typically being settled within two working days (including same-day).
FORWARD CONTRACT
A great tool for protecting future exposure; a forward contract will allow you to secure today's rate for settlement at an agreed future date. Knowing exactly how much you will receive in the future allows for more effective budgeting and greater peace of mind.
MARKET ORDERS
Market orders allow you to benefit or protect against fluctuations in the exchange rate. To capitalise on the market moving in your favour, we can place a limit order in the market at an agreed rate. Conversely, a stop-loss order can be placed to prevent greater losses should the market move against you.
SECURITY & REGULATION
YOUR FUNDS WlLL BE IN A SEGREGATED ACCOUNT WITH OUR BANKING COUNTER PARTY; PROTECTED BY EU REGULATIONS
When sending money to OSTC FX, we understand that you need to feel confident in the knowledge that your funds are safe.
COMPLETELY SECURE
OSTC Foreign Exchange Ltd is an authorised payment institution under the Financial Services Authority (no. 588884) thus ensuring all client funds are held seperate from company funds.
The EU's Payment Services Regulation 2009 further ensures that all client funds are isolated and safeguarded against the claims of other creditors in the event of insolvency.
PROTECTED FUNDS
When you enter into a transaction with us, we enter a matching irrevocable deal with our liquidity provider. Your funds are then kept in our segregated accounts until the payment is made to your beneficiary account.
At OSTC FX we never overpromise or under deliver. Our methods are effective and your money is always safe.
CONTACT US
OUR EXPERIENCED STAFF ARE SPECIALLY TRAINED TO HELP YOU GET THE MOST FROM YOUR FOREIGN EXCHANGE TRADES
General Enquiries
+44 203 327 0925
Imperial House 21-25 North Street Bromley
Kent BR1 1SD
WE LOOK FORWARD TO HEARING FROM YOU